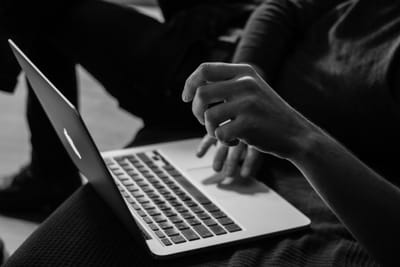 Why would you want to buy?
Quick & convenient, saves you time, which ultimately saves you money.When you need to retrieve documentation, instead of having to trot down to the basement, or call the storage company, you will be able to click on your mouse and retrieve the documentation instantly. This can be done via a standalone pc or via a network.
Misfiling.
The possibility of filing paperwork to the wrong file and being lost forever becomes impossible.
No on-going contract costs. We do not ask you to sign a contract to commit you to a designated period of time. You can have your documents scanned as a one-off or on an on-going basis.
Information Sharing.
You'll be able to print, view, and e-mail your paperwork.
Fire Risk/Health & Safety. Lots of paper around the office can be considered a fire risk, and also contravene some health and safety regulations.
Disaster Recovery.
With the advent of computers, you need to have in place the 'what if' scenario. "What if…." We have a burglary; we have a fire/flood, the hard disk fails. With the documents scanned, you'll always have copies on DVD.
Existing Document Management System.
We can integrate into most document management systems.
Space Saver. Instead of having filing cabinets lined against each wall, you can have all the information to hand at the click of a mouse.
No Need to Purchase Additional Hardware/Software.
As long as you have a Windows based PC.

Why Imaging Services?Professional.
We pride ourselves on caring for your needs, and putting together the right package for you.
No Hidden Costs.
Once we've quoted your work-job, there are no hidden extras.
Project Control.
From the first time we visit your premises, to us completing your project. We will inform you of your 'Project Control' contact, who will keep you up-to-date with the progress.
Post-Sales Care.
We do not up and leave you once we've done your project. We keep in touch to make sure you?re happy with the service and to answer any queries.
Confidential Destruction.
All documentation is only destroyed upon a signed certificate from you.
Fast Turnaround.
Once we collect your documentation, we complete the work quickly, and at a convenient time scale to yourselves.
Personal Service.
We are friendly and very approachable which makes a working relationship much easier.
Competitive.
We have a flexible price range, which is extremely competitive in the current market. This is due to our efficient workflow procedures set in-house.
Collection/Delivery.
All documentation is transported securely.
References.
We have a growing client reference portfolio.
Accreditations.
We are ISO 9001 - 2015 UKAS accredited, and a recognised Kodak Document Conversion Centre.